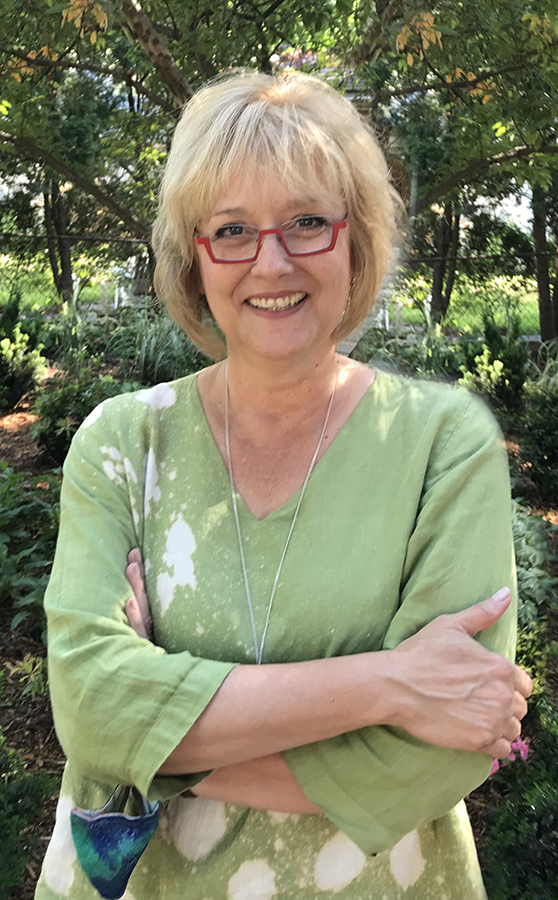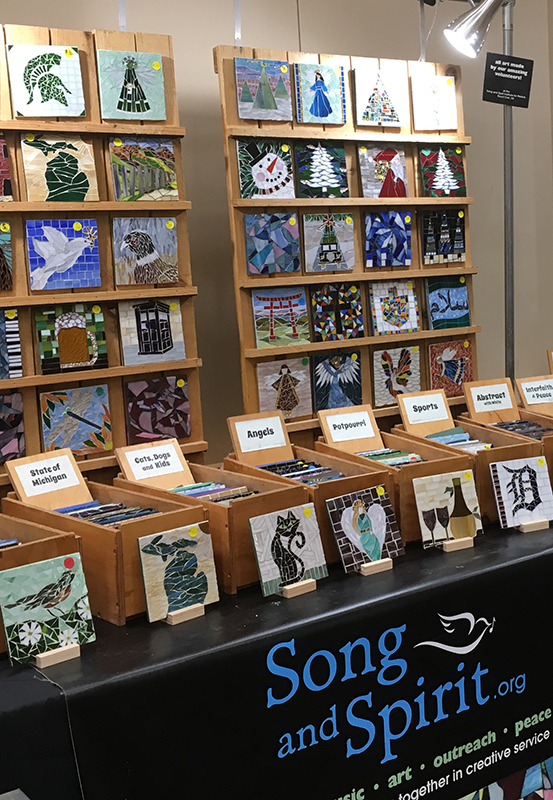 All of our mosaic tiles are made by volunteers at the Song and Spirit Institute for Peace. Work by over 40 individuals - ages teens-eighties - is represented in our art fair booth and within these pages. Some have been with us since our first "Art-in-Service" efforts in 2011 and others hopped on board in the last 6 months! None were "professional" artists before arriving in our studio and very few had ever tried mosaic art prior to joining.
Each art tile is created on a 6" x 6" MDF board. We use a water-soluble, non-toxic glue so our tiles are meant for INDOOR USE ONLY. Each piece is grouted, polished and picked, then the edge and back of each tile is painted by hand. A sawtooth hanger and a label with the Mission of Song and Spirit and the signature of the volunteer artist is affixed to the back of each tile.
We do not "mass produce" our work. Some designs are popular and we create multiples in a particular motif, but each is individually handmade by a VOLUNTEER putting in many hours of work, heart and spirit.