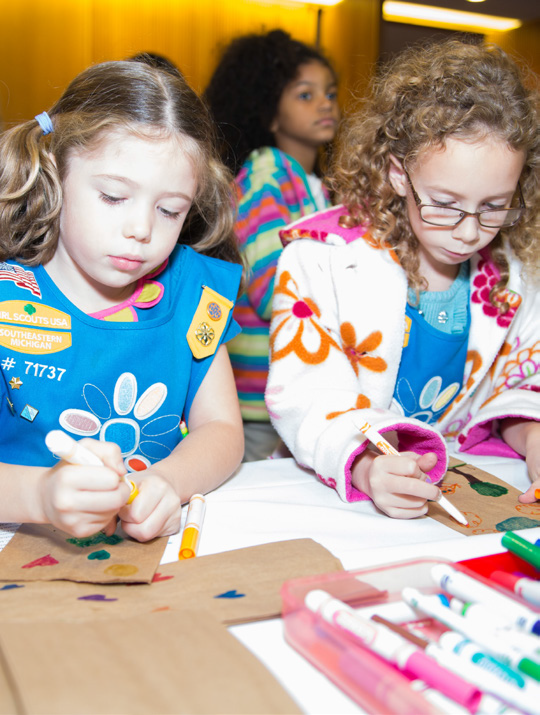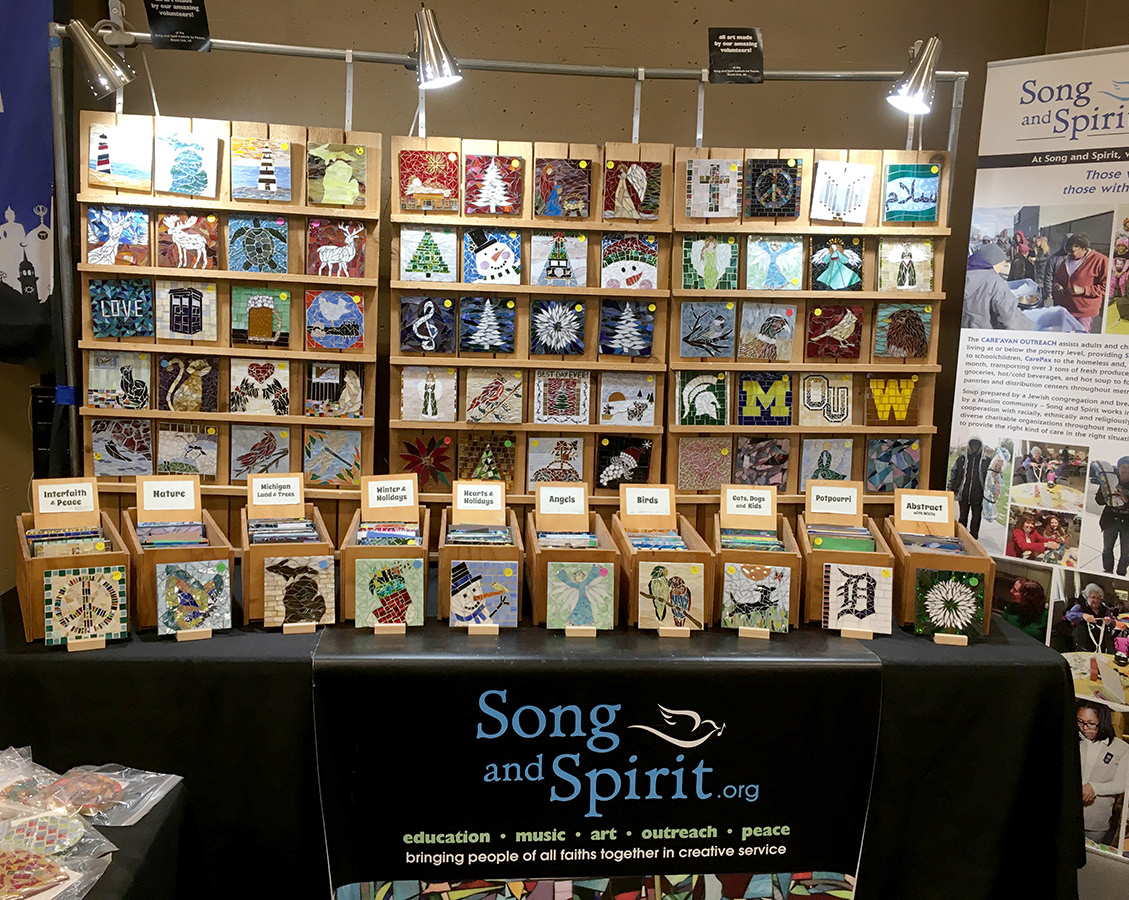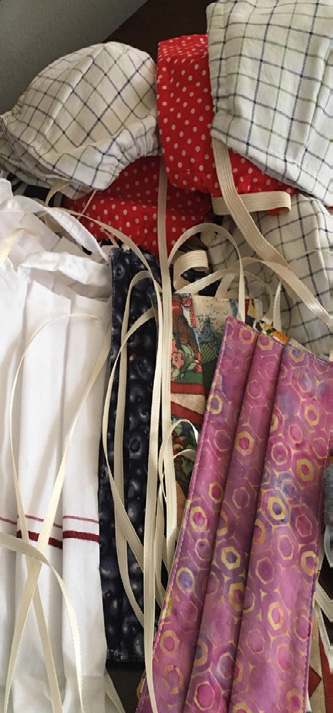 Many people giving a little bit each month keeps the lights on, and allows us to keep this adventure going. Become a Song and Spirit Monthly PEACEKEEPER today!
HOST an Art Sale; it's a Hand Up, not a Hand Out!
Invite us into your home, work, community or worship space to sell our hand-made mosaic art, to benefit Song and Spirit programs. Contact Mary at mgk@klaper.com
CREATE a Community Art Project
Mary goes into the community to work with congregations, schools and community groups large and small to create mosaic installations that feature the work of their member families. Please contact Mary at mgk@klaper.com if you're interested in bringing a group art experience to your congregation or community.
INVITE Song and Spirit at YOUR Place!
Bring Song and Spirit to your community for a presentation, class, weekend retreat, mosaic art sale or concert. Contact songandspirit@gmail.com for more information.
DONATE
Contributions
We depend entirely on the generous contributions of our supporters.
We promise to be good stewards of your investment in Song and Spirit.
Gifts-in-Kind
To donate items for distribution to the homeless and disadvantaged, or for information on how to organize a volunteer event in your community, contact the Care'avan Outreach at songandspirit@gmail.com.
Sustaining Gifts
To discuss a planned gift to Song and Spirit as part of your estate planning, or to make a gift of stock or other securities, please contact our Treasurer, Dennis Diebolt at ddiebolt@sbcglobal.net