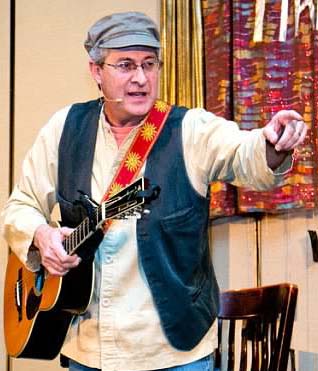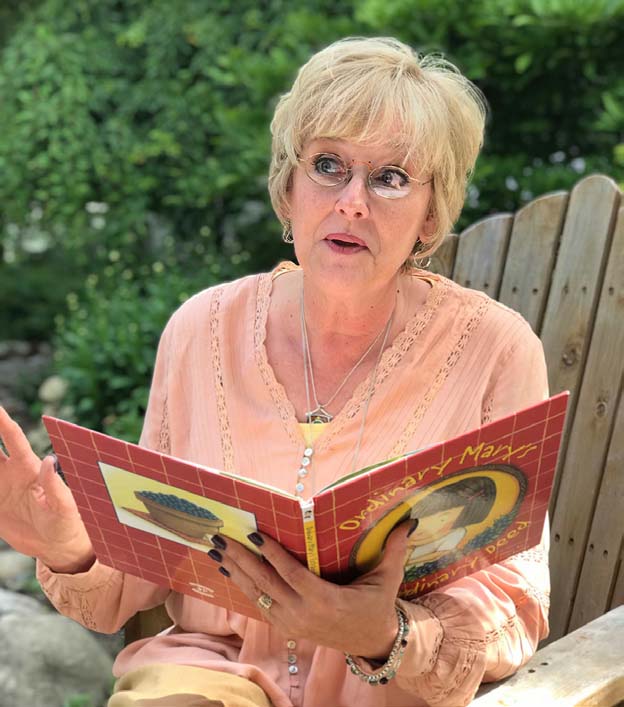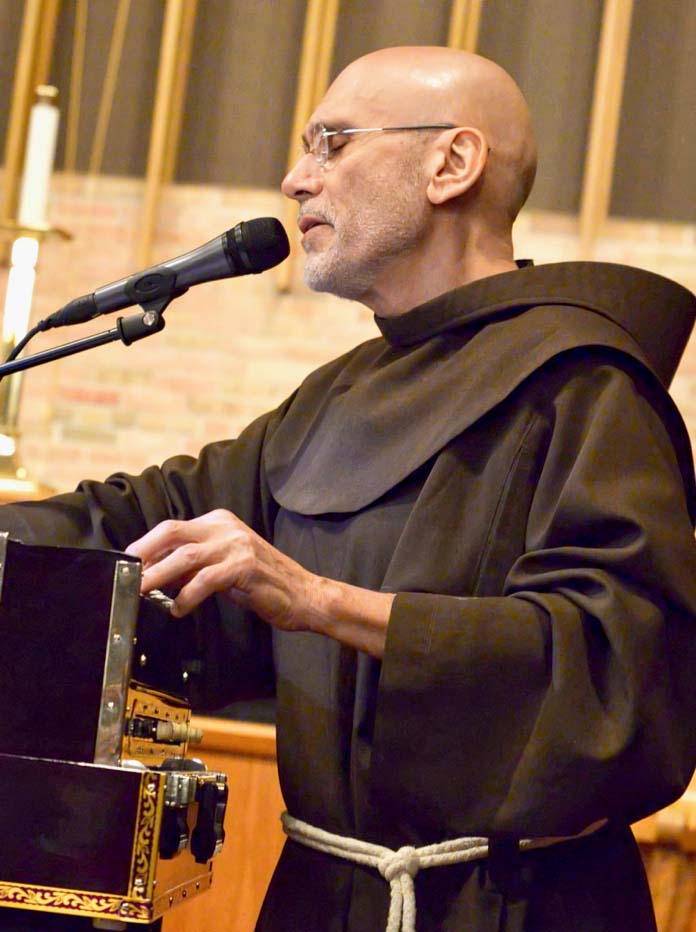 The Adventures of Sender the Klopper
In the old country, the klopper went house-to-house through the Jewish shtetl (village), knocking on shutters and calling people to prayer. In this unique one-man show, Hazzan Steve Klaper pays homage to his family's original vocation as he assumes the role of 18th century troubadour and raconteur, Sender the Klopper. Sender will take you on an unforgettable journey, where old and new worlds meet like long-lost friends. People of all faiths will be affected by this very personal narrative.
Let There Be Light: A Concert of Story and Song
People have been singing songs and telling stories for as long as we've been people. Like the fire circles of old, the sun goes down, people gather round and the magic begins. Surprises, wisdom, holy fools, accidental heros; songs that transport, melodies to sing along with...
Join Hazzan Steve Klaper and Mary Gilhuly in an entertaining concert of songs and stories, new and old, to shine a light upon us all as fellow travelers, and to uncover the holy sparks of light glinting off everyone and everything.
Stories 'Round the Fire
Stories 'Round the Menorah
Stories 'Round the Manger
Incorporating storytelling into your holiday experience engages ALL AGES in an ancient, peaceful practice. Mary will select just the right stories to share with your group - on subjects appropriate to the time of year, messages of peace, tales of "holy fools" or from an endless collection of memorable tales from around the world. With musical accompaniment.
The Melody Tells the Story: 6,000 Years of Sacred Music in 60 minutes!
From the sound of the ram's horn to Miriam's tambourine, Levites in the Temple, and Elijah singing the blues. From Sephardi maqam and Ashkenazi davening to Torah cantillation, Chasidic nigun, the golden age of European cantors, klezmer, Shlomo Carlebach, Debbie Friedman and Jewish reggae — Hazzan Steve takes you on a one-hour overview of Jewish musical history in a dizzying presentation of song and chant. Sit back and hold onto your hats!