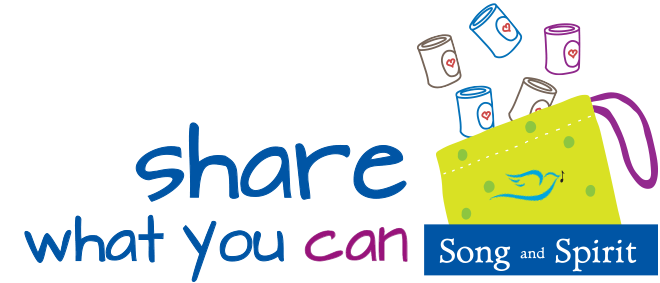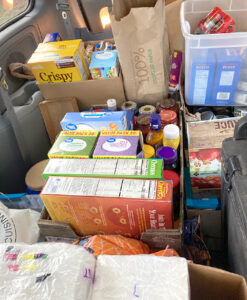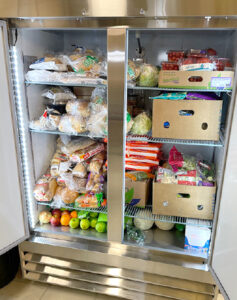 STARR PARKING LOT ON 13 MILE RD.
JUST WEST OF CROOKS, IN ROYAL OAK, MI
We collect non-perishable food TWICE A MONTH
to deliver to God's Storehouse (providing direct
service to the 7 Mile and John R neighborhood)
NEXT DATE: SEE OUR CALENDAR!
We Need:
• Peanut butter
• Jelly
• Cereal (low sugar)
• Can/carton soup
(low sodium if possible)
• Canned fruit (no sugar added)
• Canned vegetables
• Canned stew
• Canned fish
• Canned beans
• Pasta (prefer whole grain)
• Can/Jar Pasta Sauce
• Sandwich Bread
(prefer whole grain)
• Shelf-stable milk
or Powdered Milk
(NO GLASS JARS PLEASE)
Gift Cards to Aldi's in any increment
will be used to purchase additional
foods including fresh vegetables,
fruit and milk for immediate delivery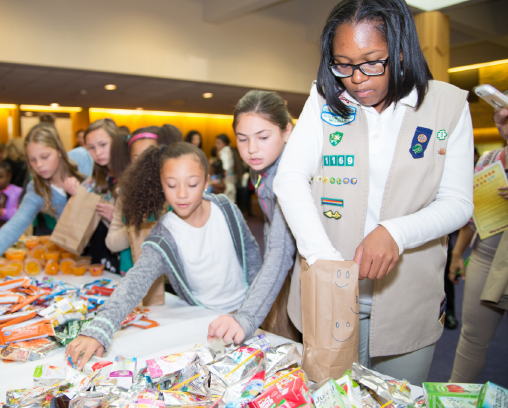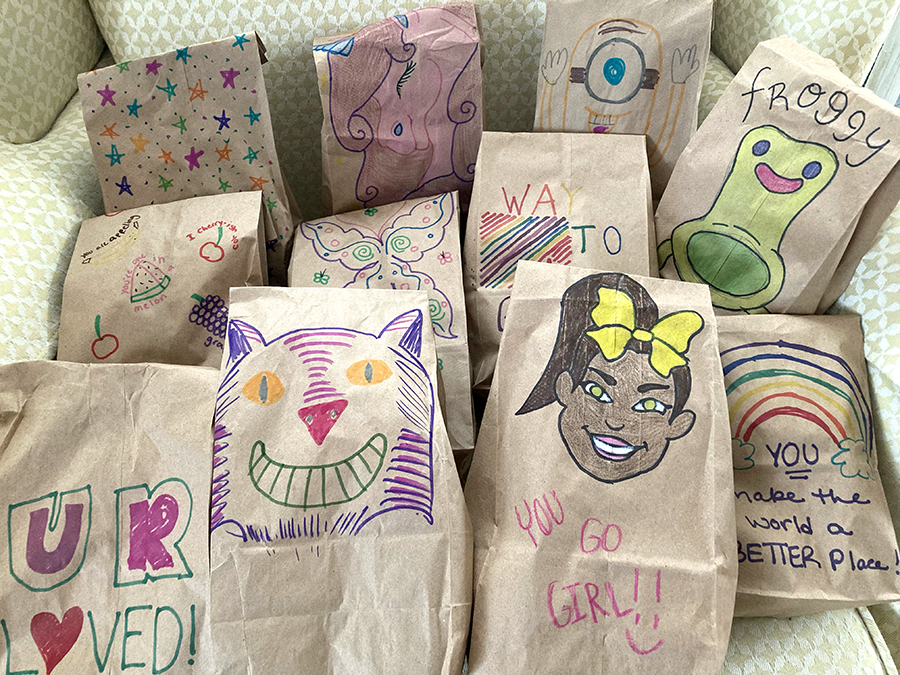 SnackPax provide a little food and a lot of love to
the people we serve. Each bag contains a breakfast
or protein bar, fruit cup (non-refrigerated), juice or
milk box, spoon, napkin. These items are packed in
brown lunch bags, which are decorated with love.
HOW YOU CAN HELP
Schedule a collection drive for SnackPax.
Items to collect:
• Soft breakfast or protein bars
• Fruit cup or apple sauce
• Fruit drink boxes or pouches
• Raisins (1 oz.)
• Plastic spoons
• Paper napkins
• #4 size lunch bags
We are available to speak to your group
about our Creative Service programs. For
information on how to organize a volunteer
event or schedule a speaker, please contact
[email protected]