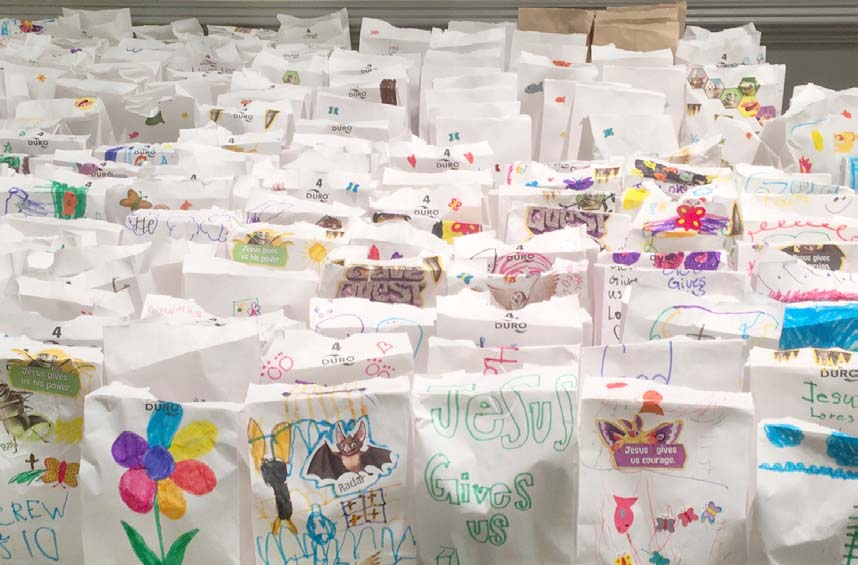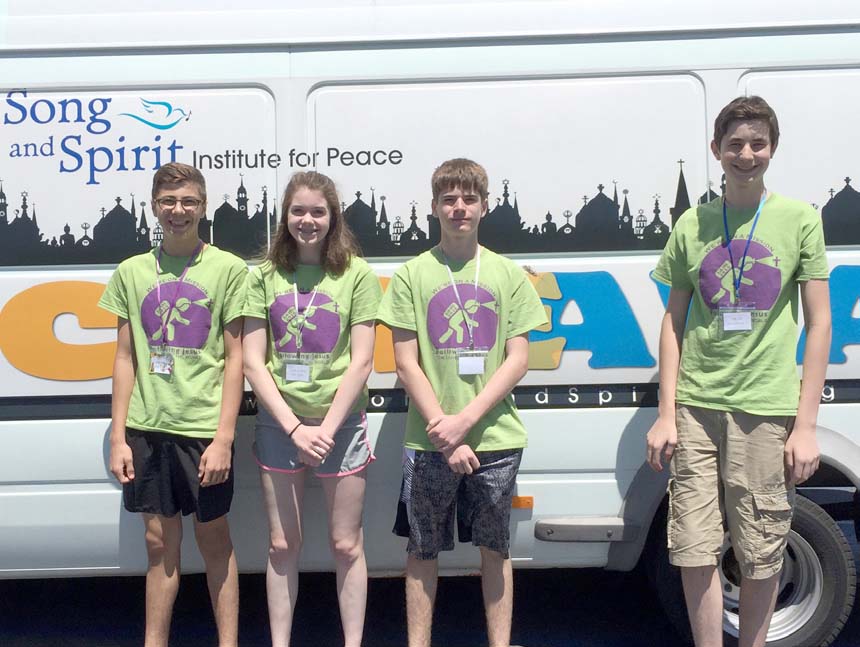 Thousands of metro area kids rely on eating meals at school; many have little or inconsistent access to food at home. Weekends and school vacations in particular can be a source of anxiety for children in this situation. Some sneak extra food from school lunch trays or even resort to filling their pocket with ketchup packets.
SnackPax provide a little food and a lot of love to the kids we serve. Each bag contains a breakfast or protein bar, fruit cup (non-refrigerated), juice or milk box, spoon, napkin. These items are packed in brown lunch bags, which are decorated with love byother kids. Song and Spirit works with schools and community centers to distribute SnackPax to their children on throughout the school year, including summer months. On any given day, hundreds of SnackPax meals are delivered by the Care'avan to children in need
For information on how to organize a volunteer events, contact the Care'avan Outreach at songandspirit@gmail.com
HOW YOU CAN HELP
1. ADOPT-A-WEEK: Schedule a collection drive for 400 (or more!) SnackPax. We currently serve 400 children a week. Items to collect:
• Breakfast (e.g., Nutri-Grain), granola, or protein bars
• Fruit cup or apple sauce
• Fruit drink boxes or pouches
• Raisins (1 oz.)
• Plastic spoons
• Paper napkins
• #4 size lunch bags
On the day of event, Song & Spirit will come to speak about the Snack Pax
program and its benefit to children at or below the poverty level, right in your area.
2. HOLD A DRIVE to collect needed items for SnackPax.
3. RAISE FUNDS for us to purchase SnackPax items in bulk.
4. DECORATE LUNCH BAGS. Children or Adults! We hand out 15,000 each year!! That's a LOT of decorated bags!
Please consider hosting a Snack Pax event once a year! Just a couple of hours, one day out of the year, does so much good for these children that its importance cannot be overstated.